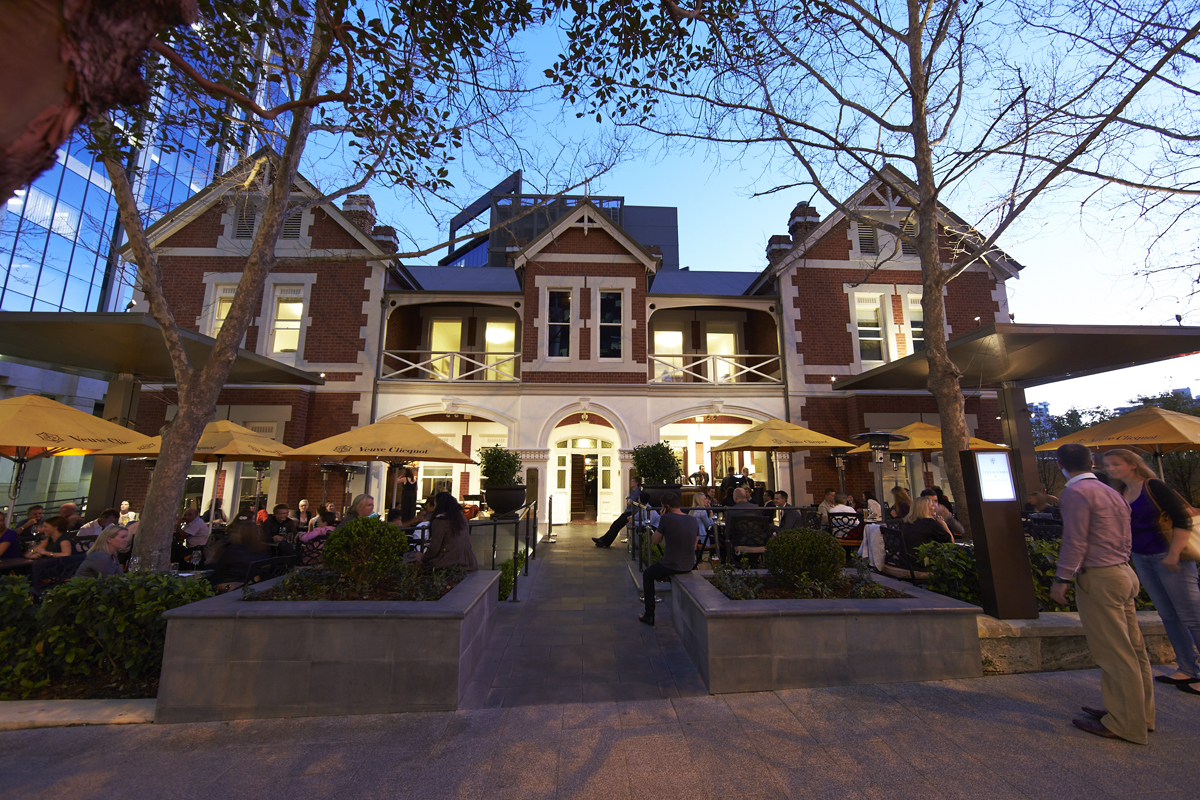 The Terrace Hotel
The Terrace Hotel is the ultimate experience in dining, accommodation, entertainment and style.
Situated on the corner of St George's Terrace and Mount Street in the 'West End' of Perth's CBD, The Terrace Hotel encompasses the heritage listed St George's House.
Originally named Bishop's Grove, St George's House was built in 1892 by the Anglican Church, and is a splendid example of terrace style buildings developed along St George's Terrace at the latter part of the 19th century. The building has been significantly adapted since its construction; notably in 1912 when a two-storey veranda was added on all sides.
In 2011 renovations for the Terrace Hotel began. Incorporating 15 rooms with a bar and restaurant. The new wing, designed by Award Winning architects Perrine Architecture, is a bold, modern, simple and dynamic architectural form that will provide a sculptural spectacle, night and day, to the piazza.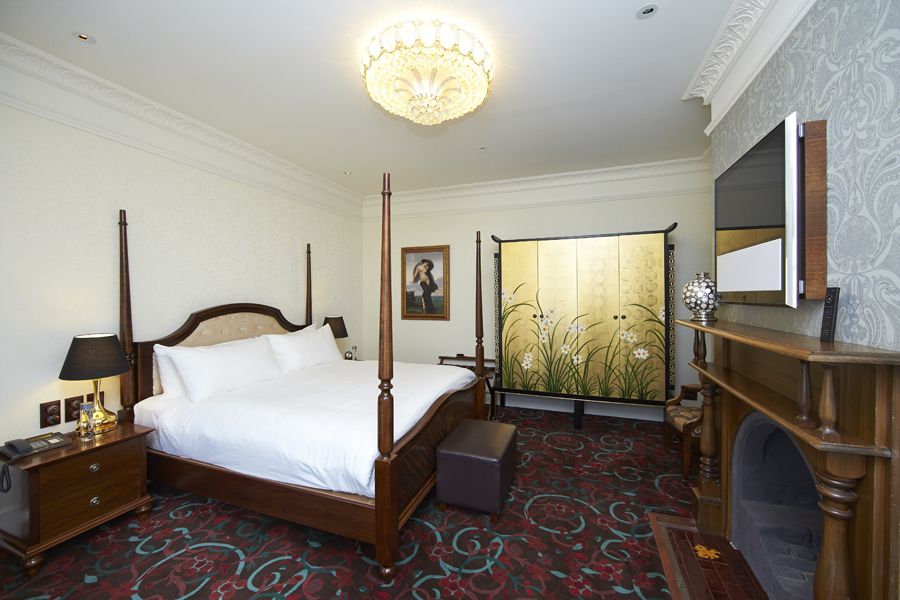 The Terrace Hotel features luxuries such as a jarrah staircase, crystal chandeliers, a mahogany bar clouted in brass rivets, chesterfield sofas and a humidified and acclimatized wine vault hosing over 3000 carefully selected and guarded bottles.
Dining at The Terrace Hotel will satisfy all epicurean desires as the team focus on fresh West Australian produce and fine wine. Whether it's coming together with friends or colleagues on the Terrace, enjoying a cocktail at the bar, or taking pleasure in one of our private dining rooms, every occasion is set to be a memorable one.
From its outstanding CBD location, The Terrace Hotel offers some of Perth's most sought-after dining experiences with internationally recognized standards for service and cuisine. Appease your taste buds and dine in style in our beautiful restaurant located on the ground floor of The Terrace Hotel.
Feel at home in one of Perth's most exclusive destinations. The suites in our luxury Hotel offers space to relax, sleep and work. Suites are sumptuously appointed with the finest and most exquisite finishes and furnishings, every luxury big and small, and every modern indulgence imaginable including a Bang & Olufsen sound and television system, Apple TV and Foxtel IQ fully integrated.
w: www.terracehotelperth.com.au  e: reservations@terraceperth.com.au  p: 08 9214 4444
The Terrace Hotel is a great place for lunch or dinner, it's amazing sat outside in the summer, listening to the jazz band. There's always a great atmosphere and we've never been let down with the food, which is plentiful, tasty and very enjoyable.
Fabulous atmosphere and nostalgic to boot.
Penny Burrow