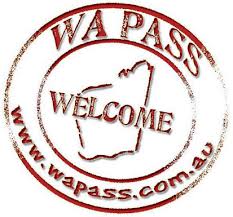 WA Pass
Introducing WA Pass – Your Passport to WA Rewards
WA Pass is an exciting new discount program designed specifically for travellers.
For only $19.95, you can access to hundreds of travel related discounts and hot deals from highly regarded businesses throughout the Western Australia; including a mix of popular city and country tourist towns and places.
Featuring a caricatured souvenir Western Australian map folded down to a handy travel size – perfect for the glove box or hand bag – there is no excuse to leave home without it!
WA Pass membership is an affordable, convenient, and fun tool for the modern day traveller, who seeks instant value for money. Member benefits include:
• Discounts and hot deals at a number of popular metropolitan and regional travel related outlets; including restaurants, accommodation, tours, entertainment, and attractions
• Fun souvenir map of Western Australia
• Access to online registration and new discounts and hot deals
• An affordable price that won't break the travel budget
• Online Google maps and driving directions to each business
• Convenient drivers license size membership card
Membership to WA Pass is an ideal travel companion for anyone exploring this beautiful State. Check out the website to see what great deals are available.
Purchase your membership online and start saving today!
Learn more about WA Pass at www.WApass.com.au.